In the world of fitness, people have always longed for new and innovative ways to lose weight while having fun, and a huge part of having fun in fitness, is achieved by trying out various dance styles that are both engaging and exciting.
This need has been fulfilled by Zumba, a fitness dance developed in Colombia. We'll take a closer look at Zumba's history later on, but first….
We will take a look at the various venues offering Zumba classes in Dubai. The table below will give you a quick glance at the venue, location and price and below that we have more details on each venue.
Zumba Dance Classes in Dubai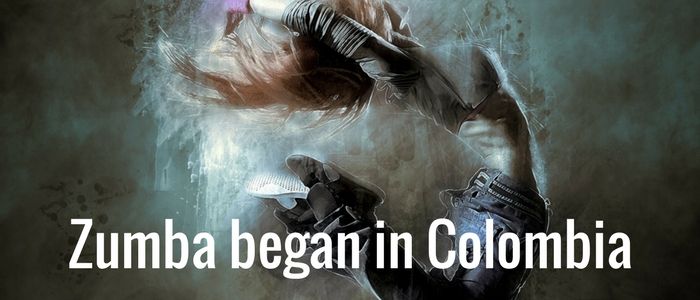 Crystal Dance Center
Founded by world champion Greta Laurinaityte, this dance center has its strong foundations and vision being guided by teachers who've dedicated their life to the art of dance and the Zumba classes offered here are no exception.
The morning classes are held on Monday and Thursday at 9:00 AM, while the evening classes are held on Tuesday and Thursday at 7 PM.
Your Zumba class will be led by Cristina or Julia and they both are certified Zumba instructors.
Price: N/A
Tel: 045565804
Location: Cluster N
Official Website
Fitness First Zumba Classes
Living in the UAE, I'm sure you've come across Fitness First. If not then just know that, they are a chain of spacious, modern gyms and fitness centers available is most parts of the city. Zumba classes are held regularly here and it involves music, movement and lots of smiles. The Zumba class will leave tired but satisfied. They offer Ladies only classes and mixed classes throughout the week, but not in all the gyms, so please visit the following link to get an update on venues and timings. Official Website
Note:
Most classes cost between AED 70 to AED 150 per session and each session lasts between 50 to 60 minutes.
GFX – Group Fitness Experience
This young and hip dance studio offers Zumba classes in both their locations. If you live in Mirdif or Business Bay, we encourage you to check out their dance studio.
They offer a free trail session, which lasts about one hour. They have morning and evening sessions and are open to both men and women.
The high energy Latin inspired dance form will keep you on your toes and leave you feeling satisfied and renewed. You can reach them using the number provided to below to book your free session.
Price: N/A
Tel: (Mirdif) 045588673 and 044255940 (Business Bay)
Location: Mirdif & Business Bay
Official Website
Mantra Fitness Club
Mantra Fitness club located in Business Bay and offers Zumba classes in dubai for both adults and children. This modern well-lit facility is dedicated to providing you with a memorable and happy fitness experience.
For the adventurous person, regular Zumba just doesn't cut it, so this venue also offers Zumba Toning trainings, which includes the use of a toning stick in your routine. This increases the intensity and endurance while you sculpt your body.
For Each session the price is AED 75. But if you opt to buy a package of 10 sessions, the price drops to AED 60 per session.
They also offer couples discount packages.
Price: AED 75 per session.
Location: Ontario Tower, Al A'amal Street, Business Bay
Official Website
International Dance Company (IDC)
The IDC is another venue offering Zumba fitness classes in Dubai and are located in JLT.
They offer mixed Zumba sessions, four times a week and each session lasts around 50 minutes.
They are planning on introducing "ladies only" Zumba sessions soon.
Price: AED 90 per class
Location: Mazaya Business Avenue, AA1 Tower, JLT
Phone: 044401234
Official Website
TribeFit
If you live in Dubai Marina, you've probably heard of tribefit. It is one of the largest gym's in UAE and blend fitness with community.
They offer Zumba classes among various other fitness routines.
However, you may need to pay per month basis, instead of per class.
Price: N/A
Location: Dubai Marina
Phone: 800 87423
Official Website
Things to Consider:
Zumba is fast paced dance exercise, do not start without consulting your doctor, especially if you have any sort of heart condition or joint problem.
If you live close to few dance studios or gyms, always take a free class in both the venues and judge before you commit to any place.
Zumba classes are conducted in groups, make sure you check with the studio if they allow only a fixed number of people and if so, how many.
Some gyms or dance studios accept more people per class just to increase their revenue and this can cause a lot of discomfort to you as it get crowded, sweaty and you'll end up bumping into others regularly.
In conclusion, you will that Zumba classes in Dubai are an affordable and fun way to lose weight, especially when you choose the right venue and surround yourself with the right people.
Have a great time!